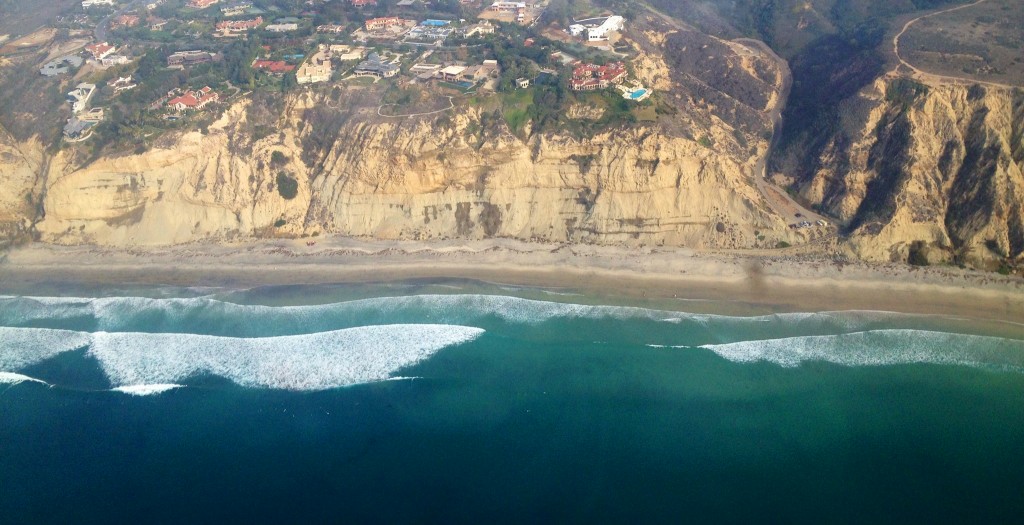 Thinking of moving to San Diego? Live in SD already and thinking of relocating? A case for moving to Carlsbad. 
When I made the decision to move to San Diego from Washington, DC, I had one requirement – my new home had to be steps from the beach. After checking out a few of the coastal beach towns, Carlsbad seemed like the best fit. It has so much to offer and is a great place for singles and young families.
Staying Active
The first thing I noticed when I moved to Carlsbad was how active everyone here is – I always see tons of people running along the beach in the morning and groups of bikers riding throughout the day. The perfect weather year-round leaves you with no excuses to prevent you from getting outside and staying active.
Poinsettia Park offers almost anything you'd want – lighted tennis courts with group lessons available almost every night of the week, athletic fields, basketball courts, and playgrounds for younger children.
There are some lovely trails at the Batiquitos Lagoon, which are wheelchair and dog-friendly. The Lagoon is an ecological reserve, meaning the area was established to protect threatened and endangered plants, animals, and habitats. As one of the few tidal wetlands that remain in Southern California, this is a must-do walk.
A stereotype about Southern California that's rung true is that everyone is a yogi. My absolute favorite studio is Peace Love and Yoga, an independent studio owned by a young couple. The atmosphere is so welcoming, the teachers are fabulous, and there are classes available for all levels of practice.
Eats
If there's one thing I love, it's a good meal. My favorite places to eat are in Carlsbad Village, which has everything from casual tacos after a day at the beach to upscale restaurants perfect for date nights. Here are a few of my favorites:
Swami's: Swami's is hands down the best place in Carlsbad for a casual meal. There's indoor and outdoor seating, and menu options are organic and always fresh. Another draw is that it offers many vegetarian and vegan options, so there really is something for everyone. If you go, you've got to try the yam fries, which are the best in town.
Relm: Relm is the one place in Carlsbad Village where I almost feel like I'm back in DC because of its swanky atmosphere. It's a wine bar and bistro with an always-changing wine list, local beer selections, and unreal cheese boards . If you're looking for a heartier meal, their flatbreads and mac and cheese are delicious. My favorite thing about Relm, aside from their wine and cheese, is their friendly staff. They always remember you by name, making any transplant feel at home.
Sushi Taisho: I am a firm believer in only ordering sushi when near the ocean, and this place fits the bill. Always fresh and delicious, this is my favorite sushi spot in town. Prices are a bit steep for the special rolls, so try going during happy hour (daily from 4:00-6:00) when all rolls are half price.
West Steak and Seafood: If you're looking to impress a date or just have a fantastic meal, I recommend the West. 100% of their produce is grown at the West Farm, so meals are always fresh and seasonal. Another perk is the Bistro West right next door which offers a more casual menu than the Steakhouse. Its happy hour is always busy and is a great place to meet and network with young professionals.
Community Events
One of the best things about Carlsbad is that it truly feels like a community, which has really eased my transition from east to west coast.
Locals gather at the weekly State Street Market each Wednesday to purchase fresh produce, handmade items, and even some special treats like California Cheesecakes. It's the perfect opportunity for the community to come together to support local farmers and businesses.
There also are always productions playing at the New Village Arts Theater, a critically acclaimed theater in Carlsbad Village. With regular shows and events, the theater has become a community staple, providing educational opportunities for local students and entertainment for all.
Carlsbad has been the perfect place for me to settle in Southern California. From the beautiful beaches and hikes to the strong sense of community, Carlsbad is a wonderful place to live.