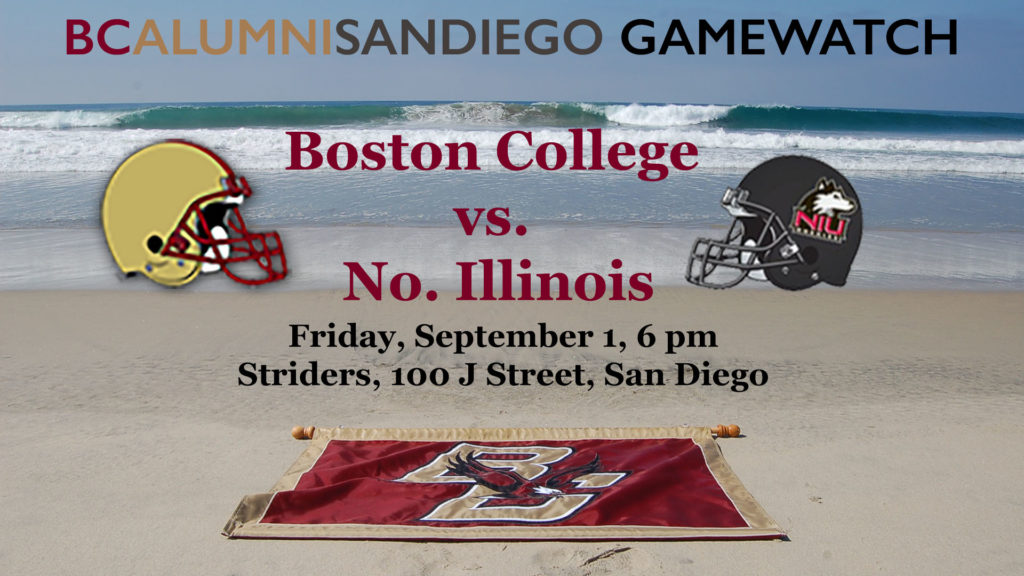 BC Alumni San Diego kicks off the 2017 football season with Gamewatch #1, Friday, September 1, at 6 pm. New location this season is Striders, 100 J Street, San Diego.
Chapter Leader Lissa Tsu visited Striders to check it out, and found enthusiastic welcome. Our own private balcony with 5 TVs and 24 beers on tap. Parking is plentiful — with meters, a paid lot, and $8 valet available. The trolley also stops right at the front steps of Striders.
On opening evening, we will have a BC swag raffle and Striders is offering 20 percent off your tab, $2 Eagle shots every time BC scores, and a sandwich special!
 Go Eagles!