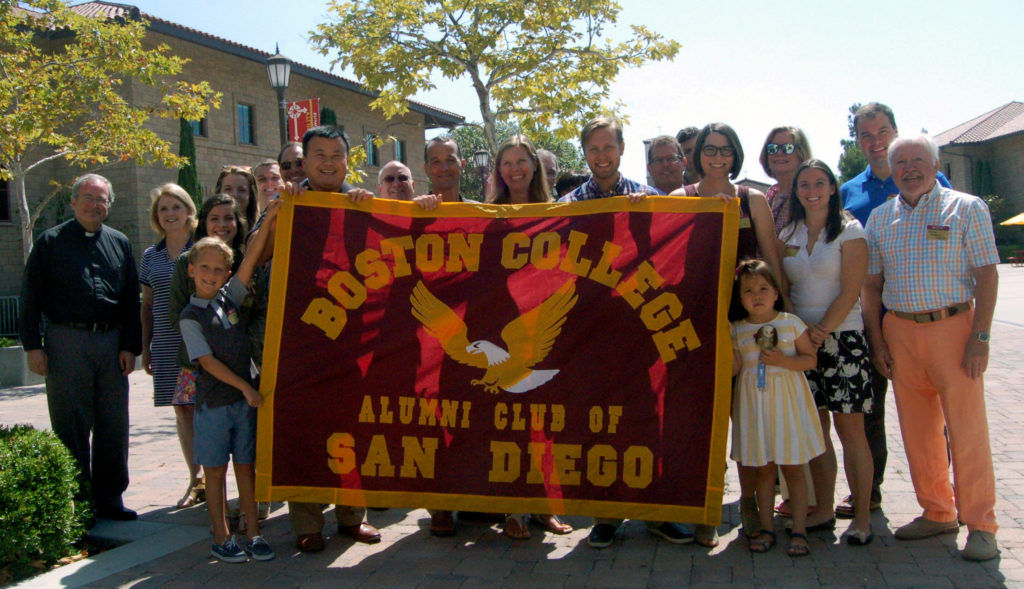 BC San Diego alumni, family, and friends gathered at Cathedral Catholic High School earlier today for the 4th annual chapter Mass. The event was held in the school library instead of the chapel, which is its usual site, but retained its spirit of worship and fellowship. Refreshments were available following Mass.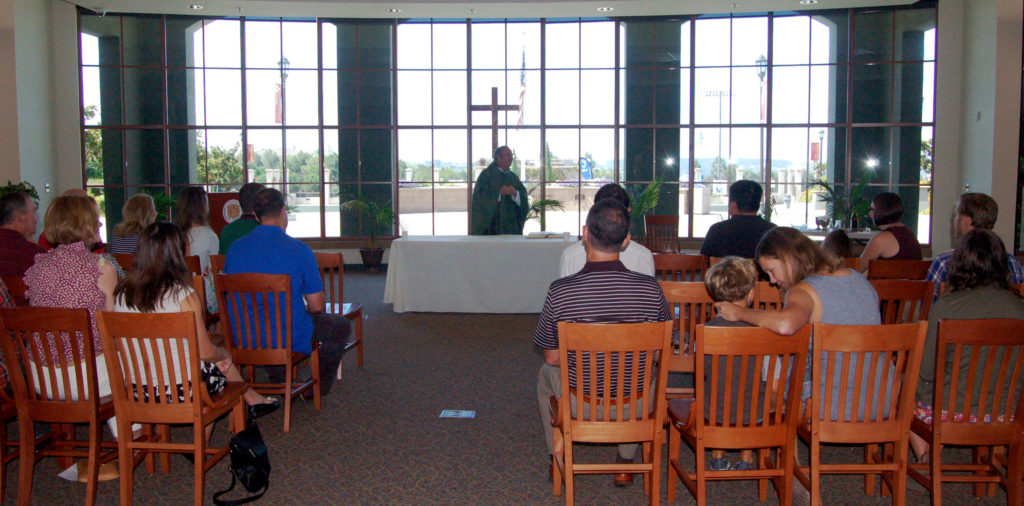 Celebrant was John Auther, S.J., pastor of Our Lady of Guadalupe, the only Jesuit parish in San Diego County. Performing the readings was Bob Nascenzi '78, and presenting the gifts was the Calkins family — Kevin Calkins '00, Beth Van Brussel Calkins MA'03, and son, Liam. Kevin is principal of Cathedral Catholic.
Among those attending was Amanda Williams '21. A 1917 graduate of Cathedral Catholic, Amanda begins her time on the Heights this fall. Best wishes!