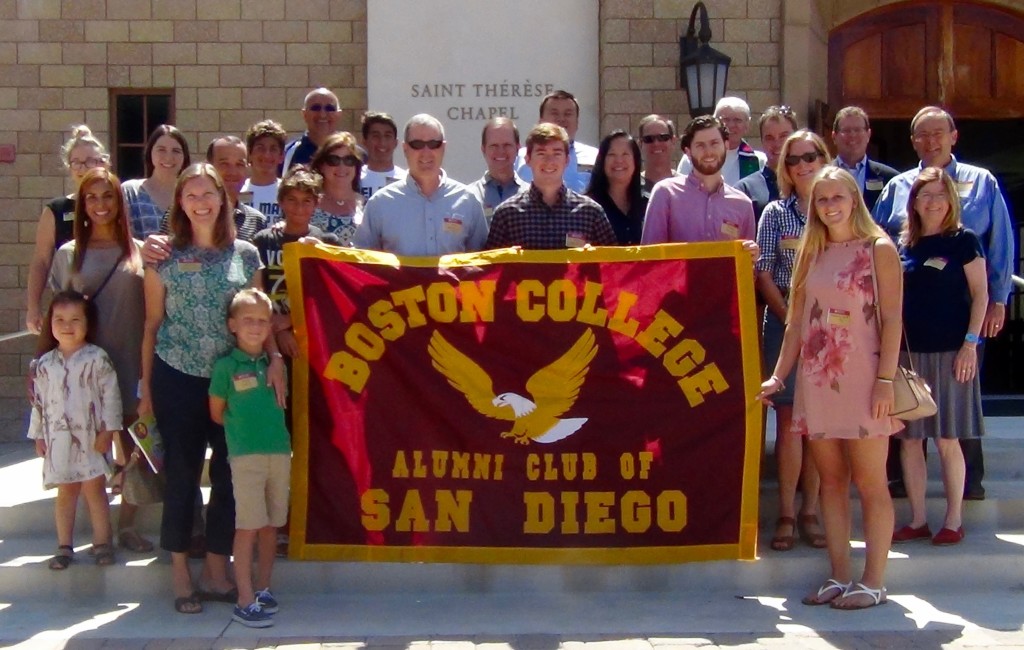 Members of BC Alumni San Diego and friends attended the chapter's third annual Mass and reception Sunday. The events were held on the campus of Cathedral Catholic High School, San Diego.
Here is a brief video of the event.
Celebrant of the Mass was Peter Gyves, S.J., '73, '94, '08, associate pastor of Our Lady of Guadalupe, the only Jesuit parish in the San Diego area. Hosting the chapter were Kevin Calkins '00, principal of Cathedral Catholic, and his wife, Beth Calkins '03.