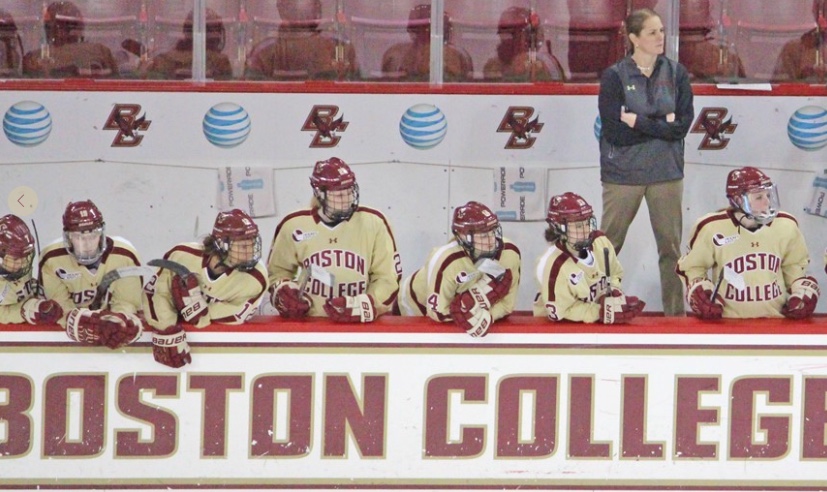 The BC women's hockey team, undefeated in its first 20 games, is ranked #1 in the country. The Eagles had been stuck at #2 for many weeks, behind either Minnesota or Wisconsin, but both of them have suffered defeats and BC has taken the lead.
Men's hockey, also previously #2 in the land, took the opposite direction. After a 4-3 loss to Notre Dame, the Eagles (13-2-1) (6-1-1) fell to #4.
Both hockey teams are on a semester/holiday break. The men play in the Florida College Classic in Estero, Fla., December 28-9, opening against Ohio State. The following night they play either Cornell or #1 Providence. BC opens 2016 with two two-game series against Providence January 8-9 and then BU January 15-16. The women don't play until January 9, when they start 2016 against BU.