About 50 BC alumni, family, and friends — ranging from those graduating in the 1950s to a member of the class entering this fall — attended the chapter's annual Mass and reception today.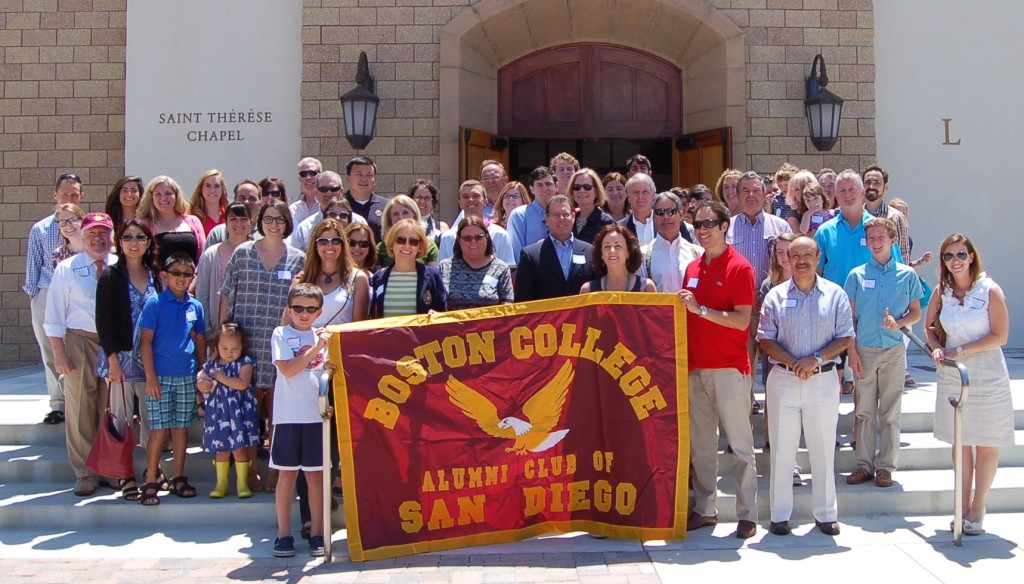 Celebrating the Mass in St. Therese Chapel at Cathedral Catholic High School was Peter Gyves, SJ, '73, '94, '08, associate pastor of Our Lady of Guadalupe, the only Jesuit parish in San Diego.
A reception followed on the school grounds. Here's a gallery of photos from both the Mass and reception.